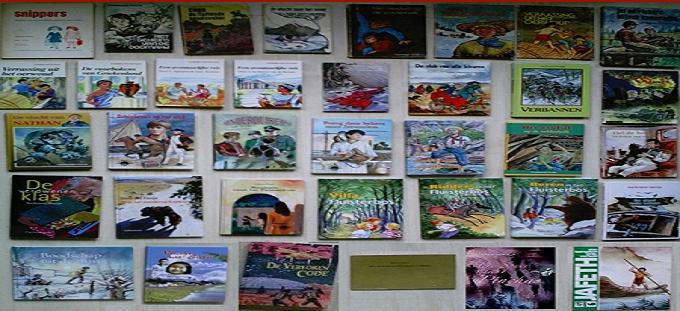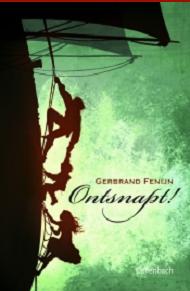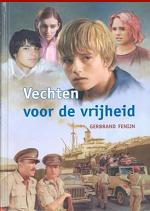 Texel, 1820.
It looks like Douwe constantly gets into trouble, because if one days he picks up his pay check from his Boss, he is robbed by the Bosses sons, two sinister types who terrorize the Island of Texel.
If that same night, a fire breaks out in a shed and a man is killed, Douwe is considered as suspect number one. For his friend Tijs this is the last drop: for some time he wanted to go to America, so now is that time. Douwe is persuaded to go, but after he is in America, he canít forget his family. Does he dare to return
to his homeland and fight for his innocence?

The Second World War is full on. Lex finds a way to escape a transportation of Jews together with Aron, Ester and Sarien, But even though they've escaped the Germans, they don't really feel free. Nowhere in the world are Jews really welcome. Lex and his friends are in search of a new home, when will it finally come? And how many sacrifices still have to be made?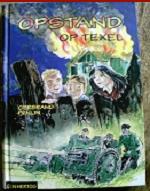 Jef and his family depart from the hunger-ridden Alkmaar by the train to Den Helder. There, due to a friendly German they can cross to Texel.
Then the revolt of the Georgian army takes place.
In the meanwhile, two Jewish children are in hiding with some farmers on Texel...


The planet Terua has lost all contact with its mother planet. If the last resources are exhausted, life on Terua becomes impossible. Dano and Mandi experience exciting adventures.
Will they succeed in making contact with the
mother planet? And who is the 'third man' ?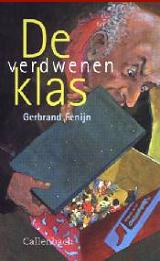 When Dutch East Indies during WWII is occupied by Japan, the six year old 'Meis' and her father, mother and brother
have to flee. Her father, who is in
the KNIL military gets arrested.
After the war, they are forced
to leave Indonesia...(This is the true story of 'Meis', Gerbrand Fenijn's wife)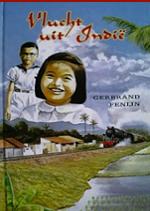 Fin finds a shoe box on the side of the road. It has little people in it. The accomplice of a scientist is trying to find back the box. An exciting tale of intrigue with unexpected events.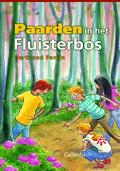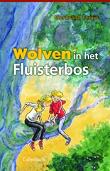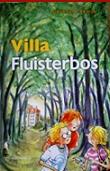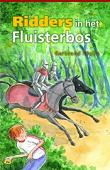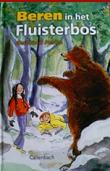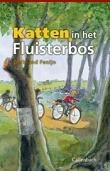 Two brothers and their sister, Roel, Taco and Corien will stay with their uncle and aunt who live in a mill.
Nearby is the Whisper Forest...

Roel investigates and ends up in a mysterious castle...

The parents of Roel, Corien and Taco
manage a camping...

Roel, Corien and Taco spend their christmas holidays with their parents in Canada...

The family
moves to
Berkenloo. Strange things are happening in the village. And what is the story about a cat thief?...

During the Second World War, the brothers Biem and Dickie find on the island of Texel a pilot in the bushes. He is housed in a remote sheep shed.
Many house searches follow.The boys also have to take a a secret letter to Den Helder...

Nathan Klokmaker jumps in 1943 from a German truck. The fifteen year-old Jewish boy hides out on farm: 'The Wilgenhoeve'. One night, however,
everything goes wrong. Nathan wakes up startled, 'The Wilgenhoeve' is surrounded ...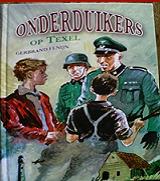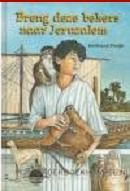 The Fantasy Island, 'Kerduna' is occupied by a dictator. Len wants to stay loyal to his former king. One day, the family is banished to a barren mud flat, 'The Vlaak'. What is the secret of Len's reckless friend Winno?
And who is the mysterious agent 'Kolibri'?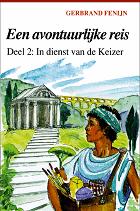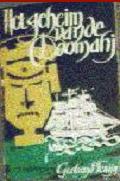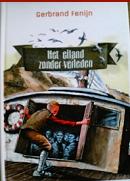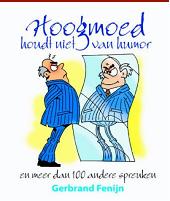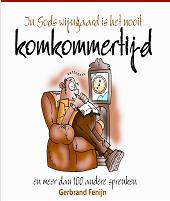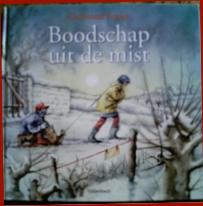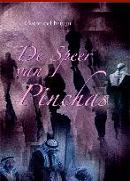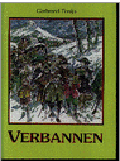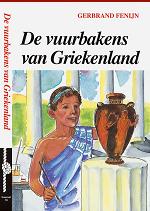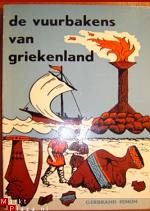 Leon lives in Kenchre in Greece.
He comes into contact with the 'new' religion 'Christianity' and he decides to follow Jesus. His uncle, who adopted him as his son, is one of the most important men of Corinth. He doesn't like it one bit that Leon is a Christian now...

'Raadsels rond het Palmenhuis' and 'Breng deze bekers naar Jeruzalem', belong together .
These books are about a boy and a girl who think they are Babylonian children. They return broke to their old homeland. Which they only find after many adventures...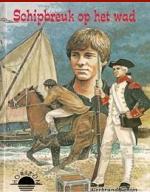 This story revolves around an event that really has taken place. In 1804 a Swedish ship has ran aground near Texel. The fisher boy Jan Kuijper has recently experienced a lot of setbacks. The discovery of a beautiful box on thebeach doesn't turn out well either...

Two books with jests of Gerbrand Fenijn. The proverbs, word jokes and thoughts go beyond a smile on your face: they also stimulate to think about how to put your shoulder to the wheel, about your relationship with God and people. Because you're never too old to learn!Michel de Boer provided
the relevant and lively cartoons.


This historical tale is set in the eighteenth century.
It describes the forced march of 800 Protestants
from the village of Dürrnberg, not far from Salzburg.
David and his friend Wolf are on their way to Holland. It is a long journey, full of adventures ...

After a long trip, Leon and Belus have reached the city of Myra. Leon can sail to Rome. Belus promises to join him there,
but will he succeed...?
When Leon is in Rome, the Emperor Nero offers him an assignment that leaves him dizzy ...

After the Great Disaster everything has changed: the technological society has
been destroyed.
On the island of Etmo, The Guard with his golden mask rules as a dictator. The best hidden secret is the lost book...

Egbert must find a story to read at the Christmas party of his school.
When its the evening before the party and Egbert is still busy with searching, his younger twin brother and sister get lost.
Through thick snow and mist he goes in search of them...

Tim has moved from Rotterdam to Groenewaard. During a camp week Tim gets to know Marco, a disabled Vietnamese boat refugee who lives with his old aunt.
What is his story? And why do they form a club?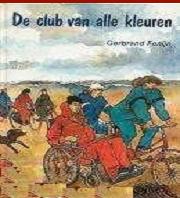 Misja lives in the land of Israel, nearly 2000 years ago. He is often teased and called names like: 'humpback' or 'hunchback'...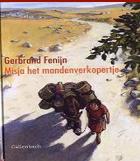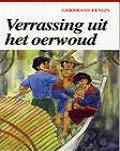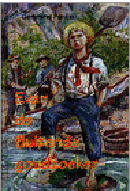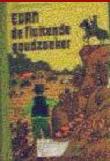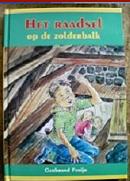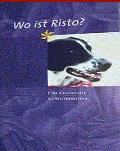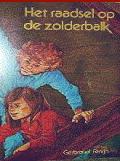 Taco looks up. Above his head is the mysterious hatch. If only they could finally find out what was up there! Taco, Roel and Corien investigate. Corien discoveres that on one of the beams, signs have been scratched ... What is the meaning of those strange characters?

Sixty young children from a mission post, need to be taken through the jungle to the Thai border.The twelve year old Roger and Ben also wants to help and experience many adventures...

2000 years ago...

Timon, a Greek physician becomes embroiled in the radical underground Jewish army in Palestine,which prepares the coming of the Messiah...

They stand side by side at the window, the old grandfather and the little Mirja. They listen carefully to every sound.Only the wind whistles around the house. In front of them they see a large area with only snow. Where is Mirja's faithful dog 'Risto'?

Evan Morgan is 14 years old. His family is very poor. Evan decides, along with Jim Paul, to go with Dr. Linz. the prospector. He writes a note for his Mum. The group of Dr. Linz finds much gold. But then everything goes wrong. Evan gets into many adventures ...

3 collections of short stories: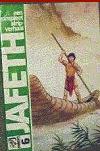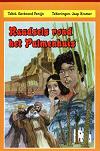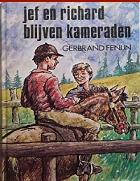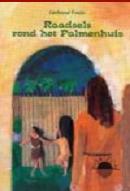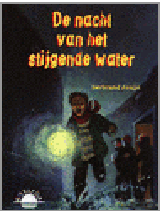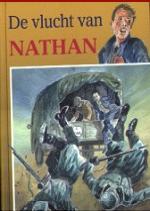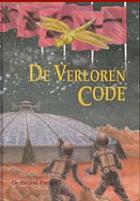 Roel, Corien en Taco travel with Wanda and her Dad to Russia.
They discover strange things in a forest nearby...


Jef is making a bike ride through the dunes.
When he gets bullied by a group of boys, a boy named Richard comes to his aid. Jef and Richard
become friends, but Richard turns out to be very bossy. Jef wished he could drop him.